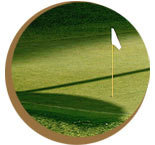 The Riviera on Vaal Country Club features paved areas for golf carts, and state-of-the-art irrigation systems have been installed. Current upgrading includes new roads, bluegum removal and a plan to upgrade the course by design guru Robert Richardson. The signature 14th hole will be the first upgrade in Autumn 2009.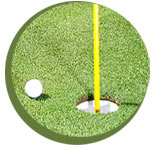 All holes on the Pitch and Putt course overlook the beautiful Vaal River and newly developed Marina Riviera. Magnificently manicured lawns and greens ensure a special experience, whatever your handicap! This is the ideal facility for affordable, fun team building.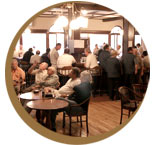 Major refurbishments were completed soon after the Zorgvliet Group's acquisition of the Country Club. River views wherever you sit afford you the indulgence of relaxing and taking in the magnificent scenery that is unique to this establishment. Big screen televisions ensure that no great sporting event's live coverage will be missed by sport enthusiasts. There is also a state-of-the-art sound system for functions and prize-givings, and do not forget about our dart boards for settling unfinished rivalry once leaving the greens, to say nothing of our squash and tennis courts.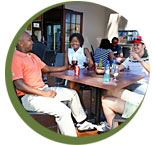 The half-way house is soon to be upgraded, and with 5-star service, a delicious special of the day and the comprehensive menu you will find here - leaving this haven to complete the second "9" may be just too challenging...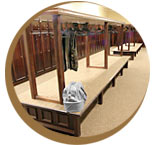 Rich, dark wood, sparkling clean white tiles, finest quality towels, new carpets, valet service - just what you have come to expect from a Country Club of our standing.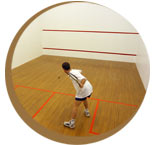 Our squash courts offer enthusiasts of the sport an unparalleled experience. The floors and walls have been completely refurbished. The squash centre also includes lockers, changerooms and showers.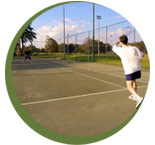 New lights, repaired fences and nets, as well as an exquisite view of both the river and golf course are features of our tennis facilities, which are also floodlit for night games.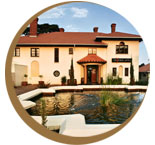 The Riviera on Vaal Country Club offers conference facilities utilising the latest audio and visual equipment. No conference is too big or small, and our highly dedicated functions team is willing to custom-make tailored packages to meet and exceed your every requirement. The conference venues are situated in the 100 year old Sir Herbert Baker house, and the resulting ambiance is unequalled anywhere.